Meet the team
Simon Creer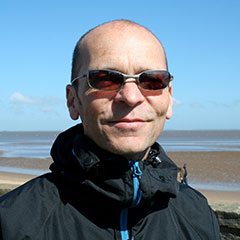 Project Coordinator, Bangor
Simon Creer is a founding member of the Molecular Ecology and Fisheries Genetics Laboratory (MEFGL; http://mefgl.bangor.ac.uk). Over the past few years, he has pioneered the use of next-generation sequencing to assess the biodiversity of a range of taxa across marine, freshwater, terrestrial and aerial biomes. At the heart of his research program is the desire to understand the processes defining community composition, the dynamics underlying biodiversity-ecosystem relationships and associated environmental outcomes. Simon Creer's wider participation in environmental biodiversity research extends to membership within steering committees ranging from NSF Catalysis Networks (EukHits) to the emerging eDNA working group recently formed by the EA/DEFRA. Simon is also a member of the NERC Peer Review College and Editor with the flagship journals Molecular Ecology and Molecular Ecology Resources.
John Colbourne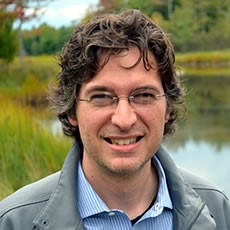 Team Leader, Birmingham
John Colbourne is a founding member of the Daphnia Genomics Consortium (DGC), of the Consortium for Environmental Omics and Toxicology (CEOT) and is co-Director of the Birmingham Joint Centre for Environmental Omics (JCEO) in partnership with the China National GeneBank. Colbourne pioneered the application of genomics for the study of how the environment influences genome structures, their interactions and gene functions, primarily using the freshwater crustacean Daphnia as an evolutionary, ecological and toxicological model system. This work, in conjunction with the global efforts of the DGC, resulted in Daphnia's designation as a biomedical model species by the US National Institutes of Health. His arrival in Birmingham (2012) has sparked an industrial approach at obtaining comprehensive knowledge on the effects of environmental stress and synthetic compounds on biology, using new genomic model species. He received the Royal Society Wolfson Research Merit Award in 2012 and was voted co-Chair of Gordon Research Conference for Ecological and Evolutionary Genomics for this work.
Romain Derelle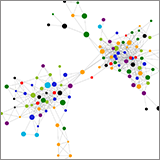 Romain Derelle has joined the LOFRESH project to bring his knowledge and expertise in the classification of genes and species. He completed his PhD in Paris VI University (France), investigating the gene-content and phylogenetic position of ctenophores. Prior, Romain worked on various projects in the team of Fyodor Kondrashov (CRG, Spain), including the sequencing of protist genomes and phylogenetic studies of eukaryotes. Romain is now interested in understanding the structure and dynamics of microbial communities. While pursuing this line of research, he will assist all members of the project with the design of bioinformatic pipelines to analyse the metagenomic and metabarcoding datasets derived from the eDNA of freshwater lotic biodiversity.
Bernard Cosby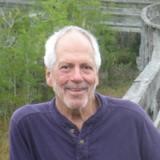 Team Leader, CEH Bangor
Bernard Cosby is a Band 4 CEH scientist. He has over 35 years of research experience in the hydrology and biogeochemistry of soils and natural waters, and has designed and implemented field experiments ranging from plot-scale, to hill-slope, to whole-catchment manipulations. His research focuses on development of process-based ecosystem models for catchment soils, low-order streams and small lakes, and coastal and estuarine systems. He uses these models both as tools for increasing scientific understanding of biogeochemical processes, and, through their application at landscape and regional scales, as tools for knowledge transfer and environmental decision-making. He has extensive laboratory experience in analytical chemical and instrumental techniques applied to the analysis of natural waters and has published >150 journal articles (h-index of 33).
Isabelle Durance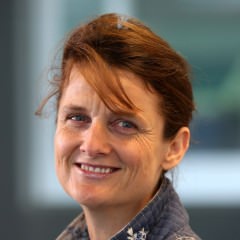 Team Leader, Cardiff
Isabelle Durance is the Director of the Cardiff Water Institute and a landscape ecologist with over 15 years of experience using multi-scale, interdisciplinary approaches to link freshwater biodiversity with global change. Landmark publications have revealed the driving factors of landscape patterns and their impact on freshwater ecosystems, applied landscape ecology to river restoration, and assessed the impact of climate change in river ecosystems. External esteem and impact indicators include invited memberships within UK (NERC, NERC-ESPA) and international research panels (Swedish Research Council, Irish EPA, EU Horizon2020) and high impact reporting (e.g. lead author on 2 UK National Ecosytem Assessment chapters). Her recent position leading the £3.1M NERC funded 'Duress' project on the role of freshwater biodiversity in sustaining ecosystem services brings major expertise to the project for performing experimental manipulations of eDNA in cascading headwater streams.
Will Perry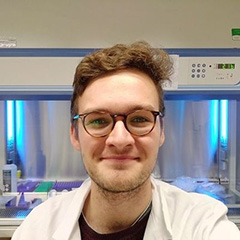 Post-doctoral Associate, Cardiff University & Bangor University
Will Perry (Cardiff & Bangor) joined the LOFRESH project in 2020 as a PDRA focusing on the molecular ecology of eDNA. His PhD, undertaken at Bangor University and the Institute of Marine Research, Norway, examined the effects of domestication on aspects of Atlantic salmon (Salmo salar) biology, including secondary sexual traits, organ morphology, and the ecology of gut bacteria. Prior, Will worked on population genetics of African cichlids (Masters) and deep-sea sharks (undergraduate degree) at the University of Bristol. As part of Will's role, he will be working with the group leaders to deliver research associated with multiple LOFRESH work packages.
Gary Carvalho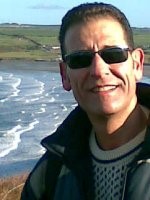 Co-investigator, Bangor
Gary Carvalho coordinates the Molecular Ecology and Fisheries Genetics Laboratory (MEFGL) (http://mefgl.bangor.ac.uk/). His research interests include the ecology and evolution of population differentiation, fisheries genetics and the evolution of adaptive variation in the wild. His work on marine fishes encompasses the analysis of genetic structuring, impacts of harvesting on genetic diversity and estimation of effective population size. He is currently a member of the ICES Working Group on the Application on Genetics in Fisheries and Mariculture. Previously Gary has been immensely involved in various high profile scientific organizations, including being a Chair of the European Regional Working Group of FISH-BOL- (DNA barcoding of fishes), Vice-President for the Fisheries Society of the British Isles, a member of the NERC steering committee, and a founding committee member of the UK National Committee on Biodiversity.
Dr François Edwards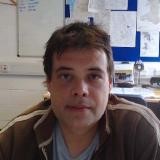 Co-investigator, CEH Wallingford
Dr François Edwards is a Senior Scientist and Head of River Ecology. With 15 years of research and applied science in the academic, public and private sectors, he specialises in the ecology of freshwater invertebrate assemblages, freshwater biomonitoring and has published 25 journal articles and 30 technical reports. His research interests include the response of river communities, food webs and ecosystem functioning to drivers such as droughts and water abstraction, species introductions, riparian management and the agri-environment.
Mark de Bruyn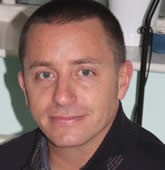 Co-investigator, Bangor
Mark de Bruyn is a Visiting Fellow in Molecular Ecology and Evolution at Bangor University. His work has focused on Southeast Asian biodiversity as a model system to understand the drivers of so-called 'megadiversity.' His expertise includes conservation biology, evolutionary biology, molecular ecology and population genetics. He has experience in ancient and environmental DNA to inform conservation, meta-analyses of phylogenies for inferring biogeography and conservation prioritization, freshwater fishes as model organisms in ecology and for understanding drivers of speciation. Recent projects include population genetics of Welsh Arctic Charr with partners Natural Resources Wales, the use of environmental DNA in Malaysia as a conservation planning tool funded by a NERC studentship, and developing a Global Innovation Initiative funded project focusing on environmental DNA for marine and freshwater biodiversity monitoring and conservation in Indonesia.
Steve Ormerod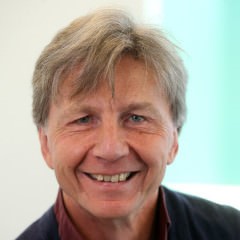 Co-investigator, Cardiff
With 35 years of research experience and ~270 scientific publications. His research focuses on catchment-scale problems affecting freshwater biodiversity, ecosystem quality and ecosystem function, and he is best known for flagship studies on the effects of acid rain and climate change on aquatic organisms, river birds and river ecosystem services. Steve Ormerod made major societal impacts through his work in the government, business and NGO sectors; current major roles are as Chairman of the Council of RSPB (Europe's largest wildlife charity), Chair of CEH Scientific Development Group and Vicechair of Welsh Water's Environment Advisory Panel and the Cardiff Water Research Consortium. He led the Cardiff contribution to the £3.1M NERC 'Duress' project and co-leads on river catchment research for the €9M EU 'MARS' project.
Bridget Emmett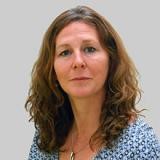 Co-investigator, CEH Bangor
Bridget Emmett is the Head of Site CEH at Bangor and lead for CEH Soils Research. She has extensive, international experience leading projects on biogeochemistry and ecosystem science and provides a link through to a wide range of current compatible initiatives. Bridget has served as the project leader for the £9M national integrated Glastir Monitoring and Evaluation Programme in Wales, is Co-PI for the NERC funded £3.2M Macronutrient Turf-2-Surf project located in the Conwy and Co-PI for the NERC BESS small grant and EPSRC Internet of the Wild grant both located in the Conwy. She is also a member of DTC Research Advisory Group and Defra Smarter Environmental Legislation Group and is currently funded by Defra, NERC and Welsh Government. She has over 120 peer-reviewed publications with an h index of 35.
Holly Bik

Co-investigator, Birmingham, now at UC Riverside
Holly's research is broadly focused on environmental genomics and computational biology, using high-throughput sequencing approaches to explore broad patterns in microbial eukaryote assemblages (biodiversity and functional ecology). Holly has extensive expertise in bioinformatics and software development, including a £170k grant from the Alfred P. Sloan Foundation to develop innovative data visualization tools for genomic datasets. She is leading efforts to organize and coordinate the Eukaryotic –Omics community, serving as PI on a £200k US NSF Research Coordination Network grant (EUKhits). Bik serves on the editorial board of the journal Molecular Ecology and the Executive Committee of the Deep Sea Biology Society.
Luisa Orsini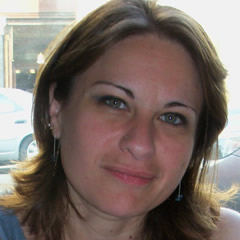 Co-investigator, Birmingham
Luisa Orsini is a Senior Lecturer in Biosystems & Environmental Change with expertise in genomics, resurrection ecology, and eDNA. She has co-authored 48 publications in high-impact journals including Trends in Ecology and Evolution, Molecular Ecology and Nucleic Acids Research (h-index 21). In the last four years, she has received over £2.5 M of research funding to address issues in the field of Environmental Paleo'omics. She has attended 57 conferences delivering 8 keynote lectures, 10 invited lectures, 28 talks. She has featured in the New York Times and BBC for science outreach. She has been recently appointed Director of the Environmental Omics Sequencing facility at UoB, a high throughput technologies facility that leads discovery science of non-model species.